careers
Bridges to Change is a compassionate and dynamic organization, aimed at changing our communities and the lives of everyone in them through high quality care and a commitment to systemic change.  We are looking for change makers who want to create hope in the world.
BTC is a peer-led organization, prioritizing hiring qualified peers into all BTC positions. Bridges to Change is committed to anti-racist work. Candidates of color and peers are strongly encouraged to apply. Though many of our positions are gender identified, we welcome non-binary applicants to all positions.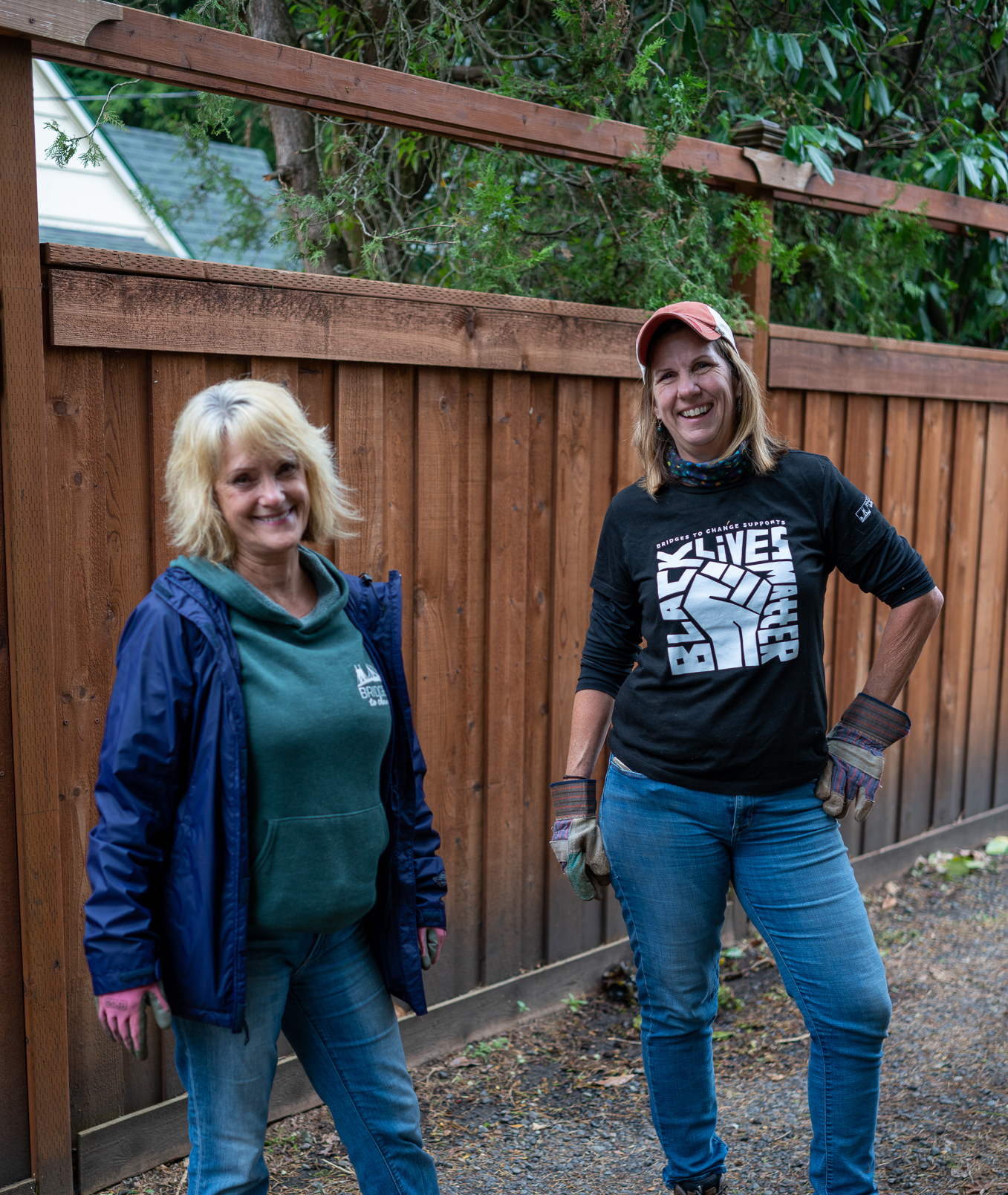 Specialized Positions
Peer Mentors
Peer mentors are people with lived experience who are trained to help support participants on their journey to recovery. Peer mentors can specialize in mental health or substance use.
All of our recovery mentors are required to complete a training program within 90 days of hire.
Activities our peer mentors help with:
Pick ups from prison, shelters, etc.

Support in establishing a recovery network,

Basic needs such as food, transportation, clothing, shelter,

Job search / employment skills

Connections to health providers, etc.
House Managers
A house manager lives on-site with residents, their rent is free and they help support residents in maintaining a clean and safe house. House managers are part-time and typically work 30 hours per month.
Counselors
The counselors at Bridges to Change have a range of experience depending on the population they work with.
CADC (Certified Alcohol and Drug Counselors)
these individuals complete 150 education hours as well as 1,000 experience hours working with individuals who struggle with substance use disorders (SUD) to then primarily work in addictions.
QMHP (Qualified Mental Health Professional)
These individuals have a Master's degree in a social services related field and are typically Licensed Clinical Social Workers (LCSW) or Licensed Professional Counselors (LPC). They work specifically with mental health issues.
Total Rewards Benefits
Our benefits focus on 5 key areas that we recognize as critical components of an employee's full compensation package.

Compensation
Direct financial compensation for the work you do!
Competitive base pay
Bonus plan – holiday & performance
COLA adjustment annually
Mileage –  federal rate

Development
Support for ongoing professional development.
$250 annual training allotment
Staff/leadership onboarding
Annual review tool
Leadership Academy
Scholarship Program – $500 awards (3)

Well-being
Work-life balance and overall wellness programs.
Generous PTO accrual
17 Paid Days: 10 Holidays, 3 Self-Care, 2 Volunteer, 1 Personal Holiday, 1 Birthday
8 Week Sabbatical (7yrs of Service)
Paid Bereavement, Jury Duty & Donated PTO
Employee Assistance Program
Organization Wellness Program

Benefits
Physical, mental and financial health offerings.
100% Employer Paid Benefits

Employee medical
$25k Life/AD&D Insurance
Short Term Disability
Employee Assistance Program

Additional Voluntary Options

Buy-up/dependent medical
Dental
Vision
Flexible Spending Account
Retirement – 403b

5% Employer Match – No waiting period!
100% vested from day one

Recognition
Meaningful acknowledgement for your service!
Organizational employee recognition program
Personalized BTC swag
Quarterly teambuilding events and fun annual events!