immediate care
Here you can find all of the programs we have that will give you access to the care that you need quickly.  We can provide basic needs, counseling, peer mentors and shelter.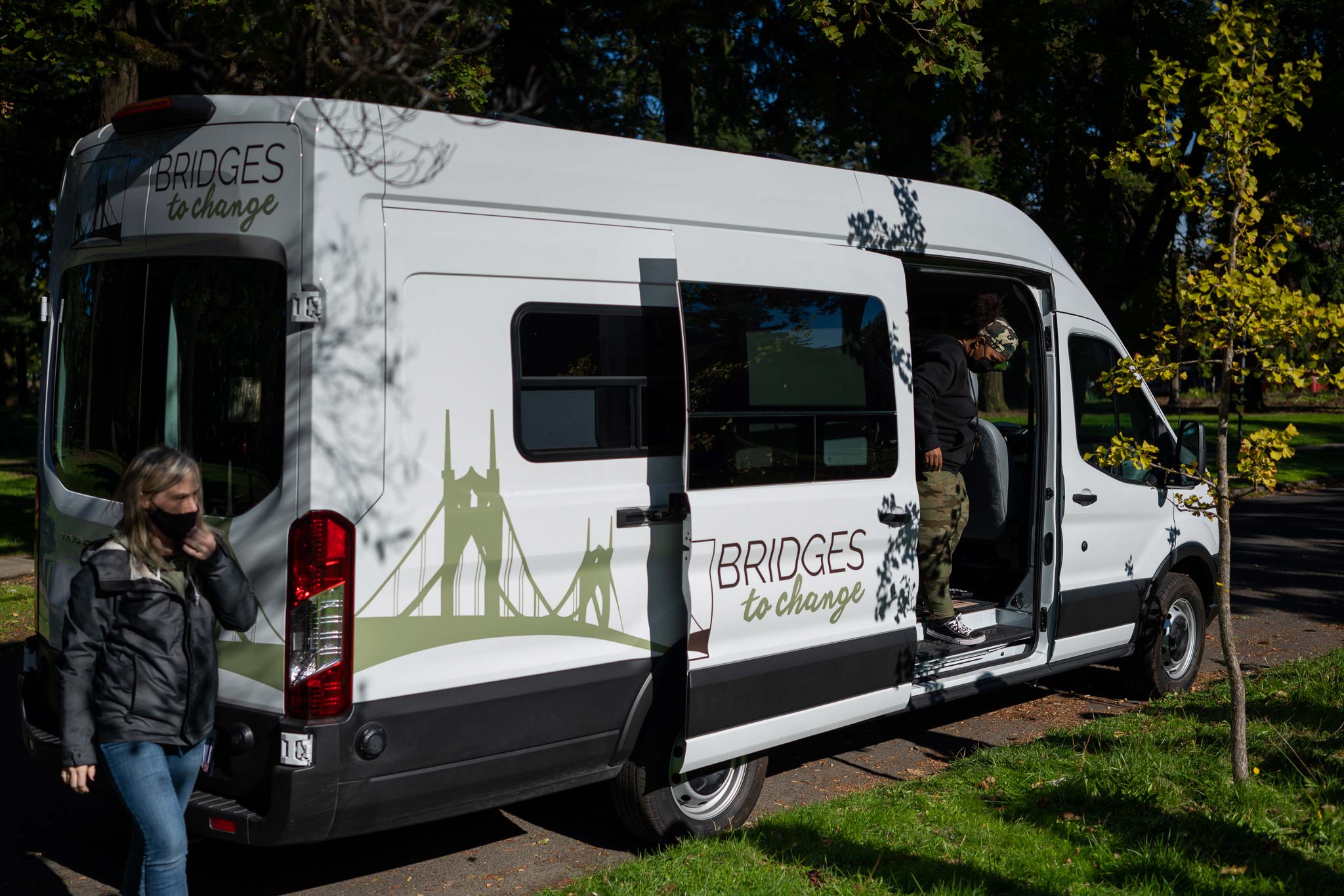 Club Hope
Club Hope services are free, confidential and open to anyone.
Location: 100 SE Cleveland St. Gresham, OR 97030
Hours: Monday – Friday: 8am-5pm
Shower/Laundry: Monday – Friday: 10am-3pm
Peer Mentors
Our peer mentors are on-site during Club Hope's hours and available to help you get the support you need for recovery
Basic Needs
Club Hope has full laundry facilities, showers, food and a place to rest. Peer mentors can help with bus passes and other resources as well.
Support Meetings
There are recovery meetings throughout the week at Club Hope, you can see the most up to date calendar by clicking below.
CLUB HOPE CALENDAR
Acute Care Team
The Acute Care Team is a tri-county mobile outreach team aimed at providing services to people exactly where they are.
Peer Mentors
Peer Mentors are essential to recovery from alcohol and drug addiction as well as mental health issues.  Our experienced peer mentors are on the move to meet any recovery needs you may have.
Counseling
The Acute Care Team has Qualified Mental Health Professionals prepared to help you navigate mental health issues and/or substance use issues. Our team can get you set up with an assessment wherever you are.
Basic Needs
Our team is equipped with supplies including: tents, clothing, food, water, first aid, Narcan and more.
Call 971-246-7065 or complete a referral.
ACT REFERRAL FORM
COMING SOON!
SUD Walk-In Services
Recovery Access Center (RAC)
Club Hope Calendar
September

2023

Mon
Tue
Wed
Thu
Fri
Sat
Sun