pdx recovery film festival
Join us for the biggest recovery film event in the Pacific Northwest!!  We are creating hope through storytelling with short films from all over the US and UK. Be a part of a community movement to build awareness around addictions, mental health and homelessness.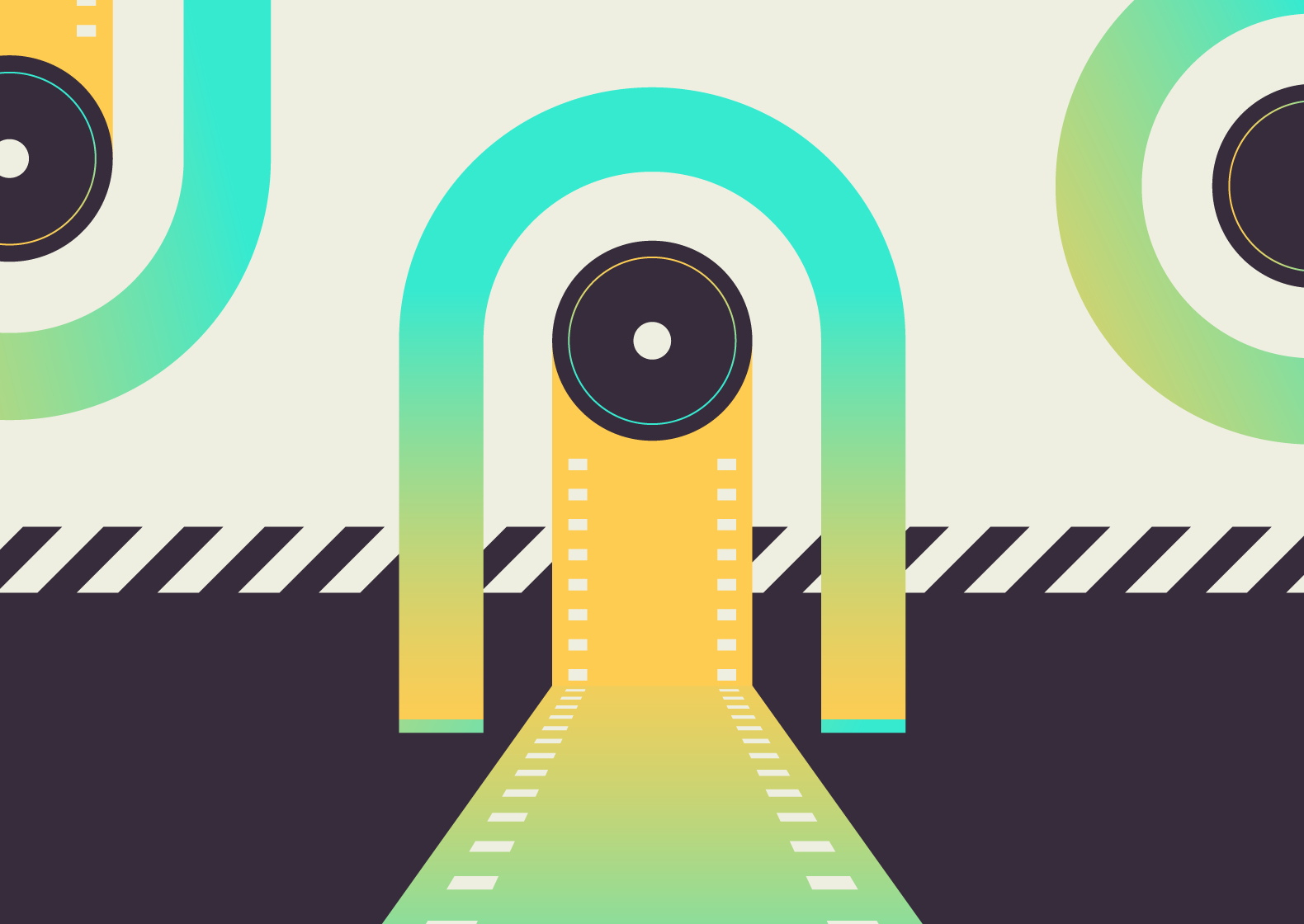 ATTEND PDXRFF 2023
Join us at the 3rd Annual PDX Recovery Film Festival!
We can't wait to show you what we are putting together this year.  Get ready for some amazing films and exciting prizes just for showing up.
Get tickets at Revolution Hall starting on July 7th.  Show is on October 1st at 3pm.
GET YOUR TICKETS NOW!
2023 Finalists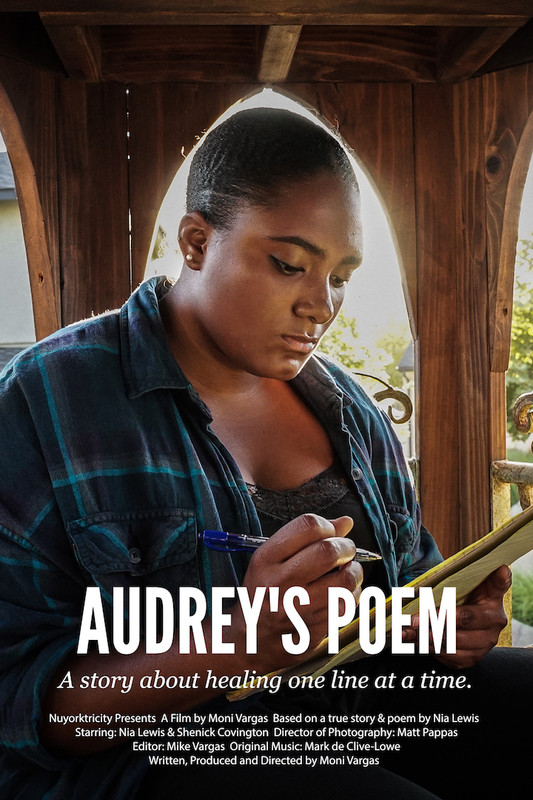 AUDREY'S POEM
Audrey processes the abuse her mother suffered at the hands of an ex-boyfriend by writing about it for a high school poetry slam.
By Moni Vargas
Moni Vargas is an Emmy-nominated filmmaker with experience directing and producing an array of streaming and broadcast content for clients like Sony Pictures, Apple Music, Firelight Media, Paramount Network, Facebook Watch, Vice & Black Public Media. Moni currently runs Nuyorktricity with her partner Michael Vargas, an LA-based production company committed to inclusivity while amplifying the stories of their creative community. Their original series, Friends We Love, has screened at the Brooklyn Museum, Bronx Museum and film festivals around the world.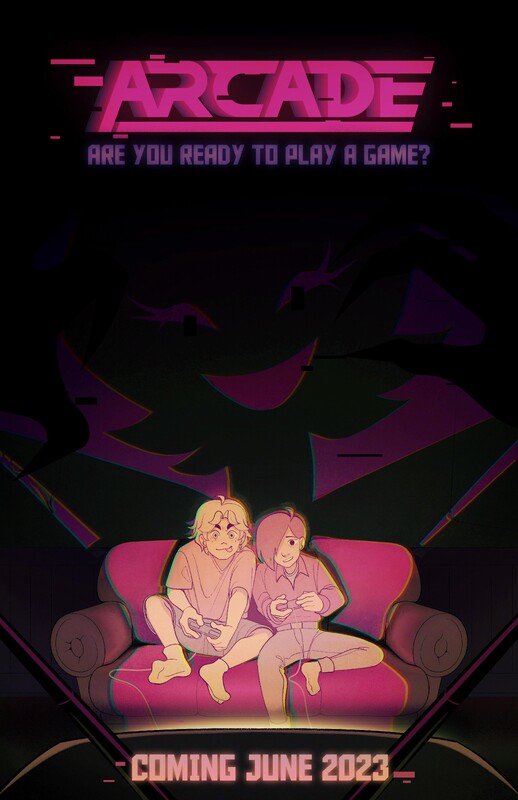 ARCADE
Arcade:
Arcade is a gripping 2D animated short film that delves into the heavy theme of anxiety and panic experienced by a college student named Milo. The film follows Milo as he is relentlessly pursued by a manifestation of his anxiety known as Annie. Annie's torment becomes so intense that Milo is unable to sleep, eat, or even use the bathroom. However, Milo eventually finds comfort in the arcade, only to discover that he can't escape his fears so easily. Annie takes over the arcade and turns it into a psychedelic nightmare. Will Milo ever be able to break free from this madness?
By Erica Travia
Erica is an aspiring visual development artist specializing in environmental design and concept art. Erica has obtained her bachelor's degree at Savannah College of Art and Design, pursuing in animation with a concentration in storytelling and concept development.
Erica was the kid who was doodling fan art 24/7 and always had a sketchbook in her hand. Her lifelong love for animation and storytelling inspires her to create her own stories today! During her time at Savannah College of Art and Design, Erica has partaken in collaborative films, including directing her own independent film. Her found purpose as a visual development artist is to make people relate to her stories and make them smile. This artistic path has led her to pursue her creative passion as an artist who wants to express herself.​
​When Erica has some free time, she enjoys watching her favorite TV shows, listening to lo-fi music, and looking at way too many cat videos.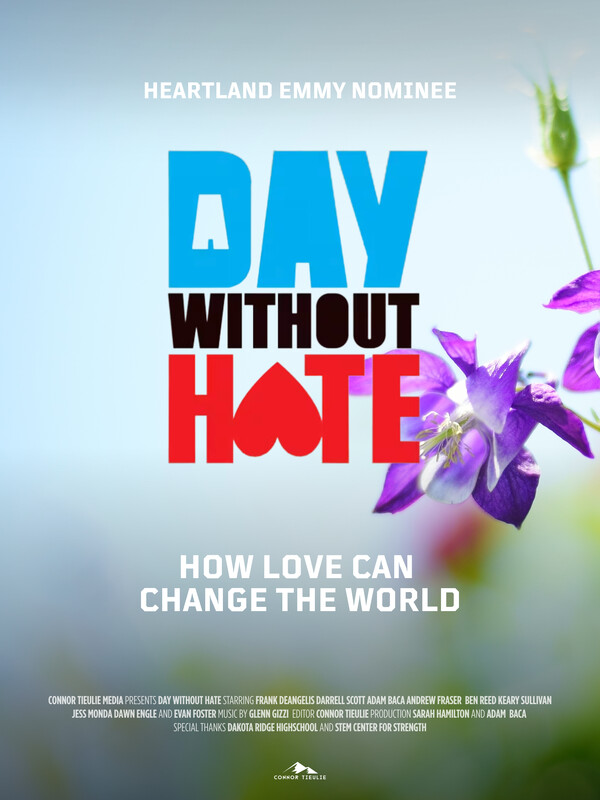 DAY WITHOUT HATE
Day Without Hate is a student-led initiative promoting peace, nonviolence, and mental health care in our schools and communities. Founded in Arvada, Colorado after the rise of school shootings, Day Without Hate's efforts were awarded "The Global Call to Action" from the Nobel Peace Laureates-led nonprofit, PeaceJam. Day Without Hate has been recognized annually in May by Proclamations from the Governor of Colorado and mayors of Denver and Arvada. This short film highlights 15 years of students' progress toward mental health care, anti-bullying, and nonviolence initiatives.
By Conor Tieulie
At the age of ten, my family made the move from my hometown Spruce Grove, Alberta to my current home Denver, Colorado. I quickly learned Colorado would be a playground for photography when I discovered that it was my passion at a young age. During my sophomore year of high school, I decided to take a step toward my creative career by dropping out and receiving my GED. I was fortunate enough to be able to go directly into studying film at Colorado Film School where I received an associate's degree in Cinematography. I am passionate about real stories that can make an impact on the good of humans from all walks of life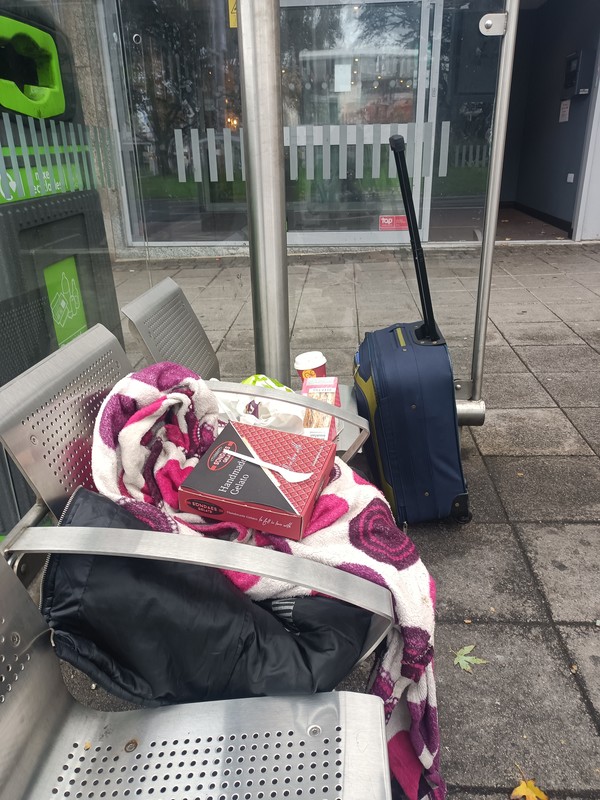 THE HOUSE THAT JACK BUILT
By Denise Harrison
Denise Harrison is a multi-award winning writer, blogger, reporter and film-maker whose work is driven by her own experience of poor mental health, homelessness and addiction.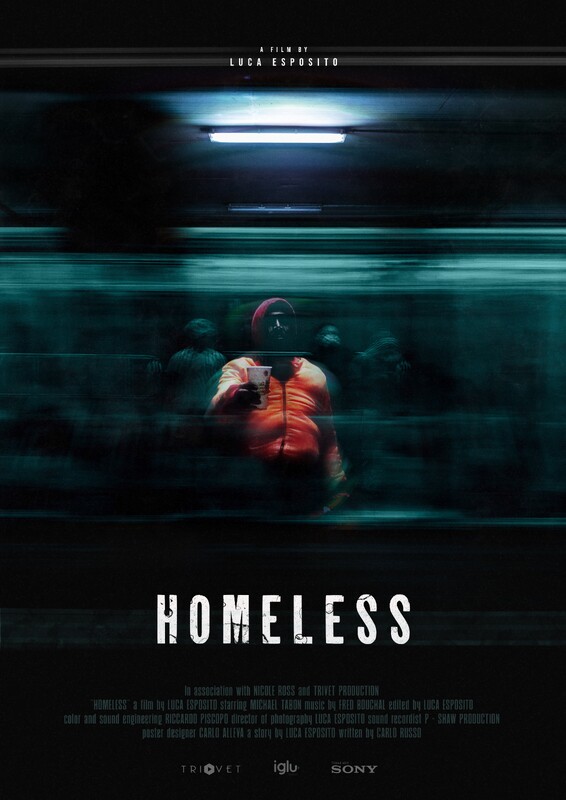 HOMELESS
Under the absent look of passers-by a Philadelphia homeless man tries to show the world the only thing that belongs to him.
By Luca Esposito
Luca Esposito was born in Naples in 1995. After graduating in DAMS at the University of Turin, he began working in the world of cinema as an Set PA in numerous films such as Gomorrah – The serie, The Immortal, and others. Subsequently, he was assistant director on Joe Wright's "Cyrano" with Metro Goldwyn Mayer, "Il signore delle formiche" by Gianni Amelio and the last one "Indiana Jones 5". He is the author of numerous short films, produced in Italy and abroad, some of which have been selected at international Italian festivals. His penultimate work, "Paper boat" was the winner of several awards (such as the Meet Film Festival, ASFF and others), as well as having received a special mention from the Mayor of Naples De Magistris.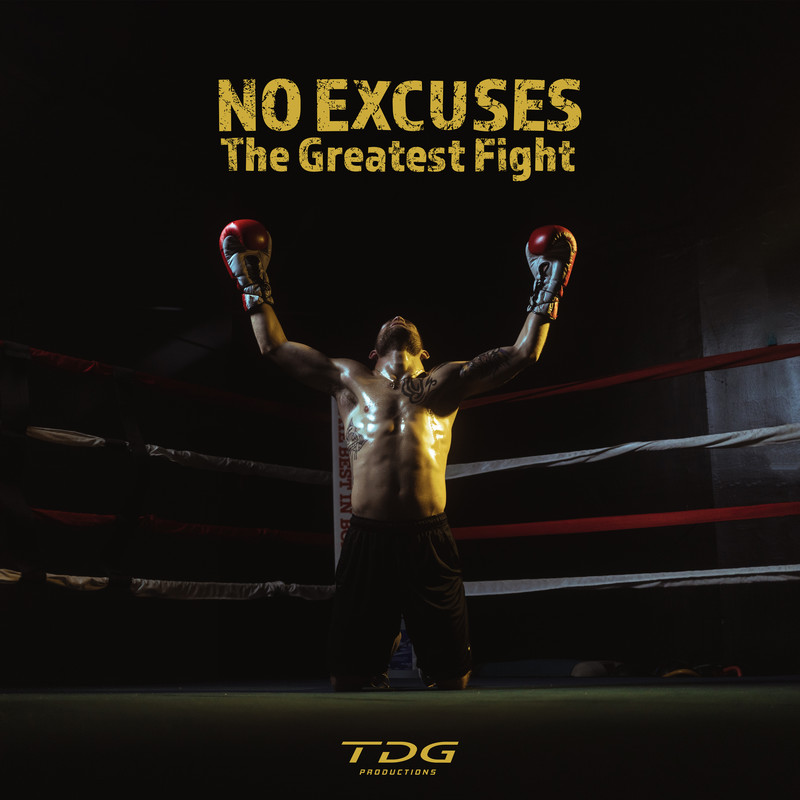 NO EXCUSES: THE GREATEST FIGHT
The Journey of Zack Rice, a professional boxer that dreams to be the First World Champion with Tourette Syndrome.
By Mauro A Diaz and Jesus Rouco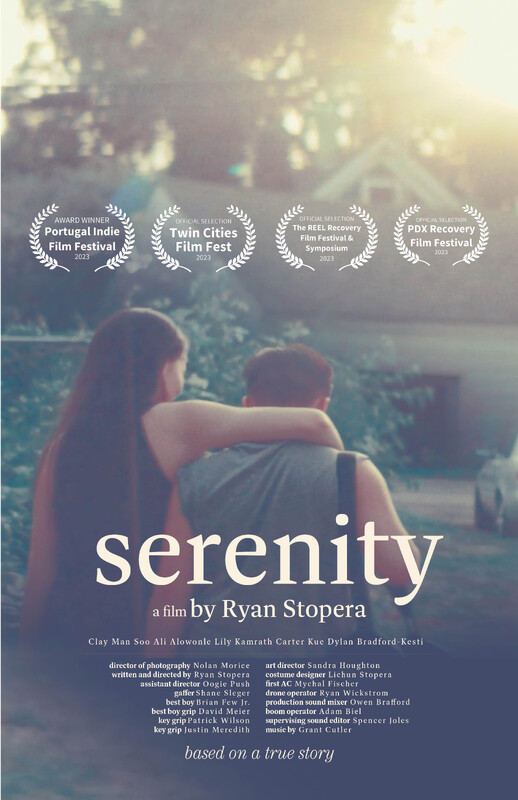 SERENITY
serenity transcends time within the story of Li and his family. As Li struggles with the death of his sister Jessie, he finds himself falling down the same path by abusing drugs, but the strength of their love allows them to reach each other after she has passed away.
By Ryan Stopera
Ryan is a mixed race, Chinese American, award winning photographer, writer, director, producer and educator based in Minneapolis. He's worked with community organizations for over 15 years including with individuals experiencing homelessness, children and families, and foster care youth, as well as in program development and affordable housing development. Ryan's background in social work and his relationships across communities make collaboration essential to his work, whether in creative projects such as filmmaking, or making space for connection, such as producing community events or program development. Working in community, creating connections, and sharing stories with each other is what drives Ryan's work. He has exhibited work at Minnesota Museum of American Art, Gamut Gallery, Public Functionary, Indigenous Roots Cultural Art Center, Third Place Gallery, and the Minneapolis Institute of Art. Ryan's films have been screened across the country and the world. He's the recipient of the 2018 Artist Neighborhood Partnership with CURA at the University of Minnesota, the 2019 MN State Arts Board Cultural Community Partnership Grant, the 2021 and 2022 MSAB Artist Initiative Grant, and he was a 2020 Creative Community Fellow with National Art Strategies. He's also part of the team at Public Functionary, an arts organization supporting grassroots cultural organizing and production across disciplines through the development of highly visible and resourced spaces that lead to creative collaborations and economic opportunities for early career and emerging artists. Ryan is the General Manager of PF Cafe, a coffee shop and restaurant in Public Functionary's exhibition and performance space in the Northrup King Building in NE Minneapolis.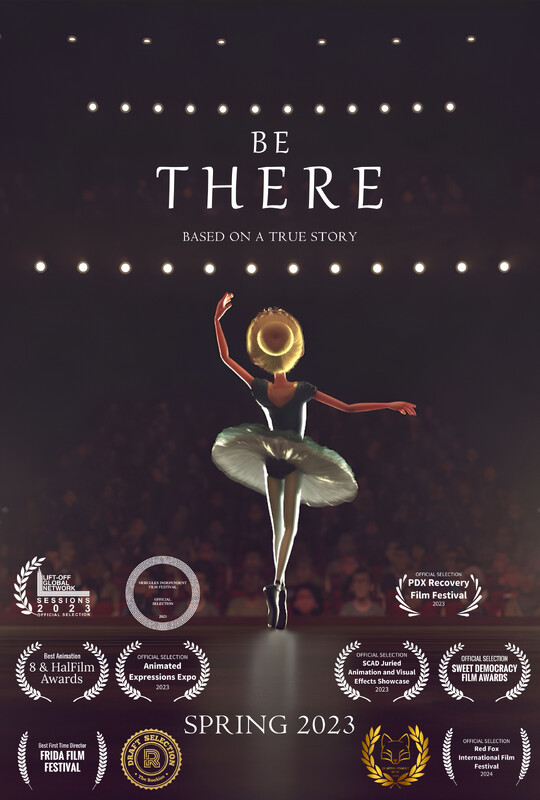 BE THERE
When a young girl's father is unexpectedly absent from her solo ballet performance, she reflects on her relationship with him and his alcoholism.
It isn't until she returns home with her mother, that she discovers there is more to her father's absence than meets the eye.
By Rachel Britton
Rachael was born and raised in the Florida Keys. After finishing her bachelor's degree in Psychology from The University of Miami, she decided to pursue her passion for animation at the Savannah College of Art and Design.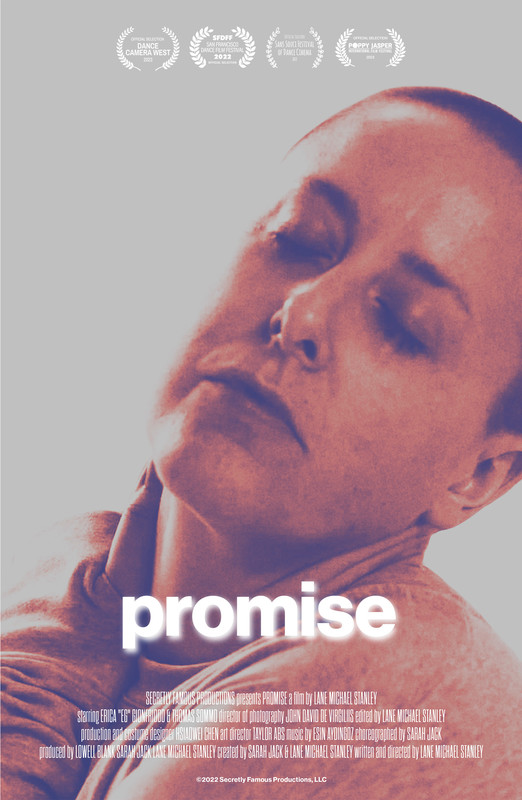 PROMISE
An experimental dance film exploring grief, substance abuse, and recovery.
By Lane Michael Stanley
Lane Michael Stanley (he/they) is a transgender filmmaker, playwright, and producer, and the co-founder of Secretly Famous Productions, along with Lowell Blank. Lane has been featured in the New York Times, USA Today, and the Austin Chronicle. They have won Best Director from Baltimore City Paper's Best of Baltimore 2016, and received the Mayor's Individual Artist Award. Their short and feature films have shown at several film festivals, including Austin Film Festival, Outfest, Santa Barbara International Film Festival, and Dances with Films. Their plays have been produced by 19 theaters in 8 states. For more information, please visit www.lanemichaelstanley.com and www.addictnamedhal.com.
PEER SUPERVISED DRUG CONSUMPTION SITE
All it took was one bad day at work. Gregory was four years clean and sober. He had a good job, a car and a 3-bedroom apartment he shared with his fiancé and her 9-year-old daughter. What took him four years to obtain as he remained sober, he lost in a matter of six months.
Gregory is a participant at OnPoint NYC Washington Heights Overdose Prevention Center (OPC). He credits the program with saving his life. OnPoint NYC is a nonprofit offering an array of in-house clinical services, including mental health care services, harm reduction, support with housing, food services, and more. It operates the two overdose prevention centers, commonly known as supervised consumption sites.
By Mark Horvath
Mark Horvath is an American activist, filmmaker, and social media pioneer. He is the founder and CEO of Invisible People, an innovative nonprofit media and news publisher that uses video, social media, and journalism to reach over 20 million people every month to change the story of homelessness. After a successful career in the television industry, Horvath ended up homeless himself, and he uses his personal experiences to connect with and empower others who are experiencing homelessness.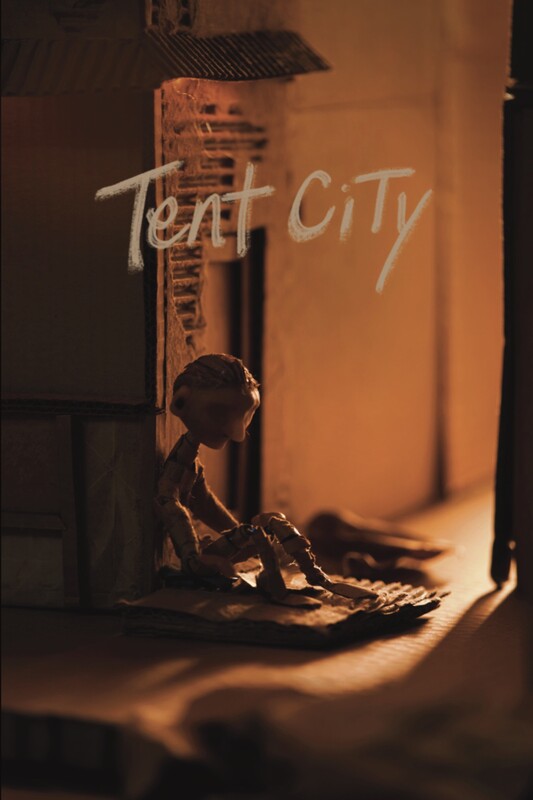 TENT CITY
Tent City is a poetic, observational look on homelessness and housing insecurity in our community. As a California native I have seen first hand the large, fast-growing homeless population in the greater SoCal area. This is a humanitarian crisis on the streets of America and it is time we take notice to all members in our community. I hope that my senior film will help bring awareness to this growing crisis,invoke strong discussion and start real change.
By Camille Angelina Romero
PDXRFF 2022
Take a look back at 2022
In 2022, we had a total of 360 submissions and 14 finalists!  We had 160 in person attendees who were able to vote on these fantastic films.  A huge thank you to those who supported the effort, we were able to raise over $21,000 for live saving services to our community.
PDXRFF 2021
The first PDX Recovery Film Festival
Bridges to Change's first PDXRFF was an absolute success.  We had submission from all around the country.  Over 300 people attended the virtual festival.
You can watch this engaging panel discussion from the festival with executive directors Monta Knudson (BTC), Tera Hurst (Health Justice Recovery Alliance) and Chris Bouneff (NAMI Oregon) as they talk about the behavioral health system and homelessness with thoughts on how to be a catalyst for change.
The PDX Recovery Film Festival was made possible with the help of these organizations